Can a brush really affect the health of your hair? The simple answer is "yes!" Brushing your hair with the wrong brush can have a large impact on your hair's overall health. Many women prefer to get a synthetic bristle brush, or metal bristle brush; these can damage your hair by pulling, tugging, and disrupting the way hair produces its natural oils.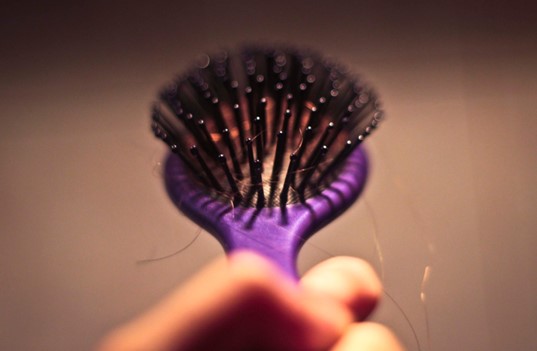 Two recommended hair tools are wide toothed combs, and natural boar bristle brushes. To avoid snapping and breaking hair when it's wet, it is recommended to use the wide toothed comb on wet hair. This comb will help gently untangle your hair, but not rip and tear at the strands.
The boar bristle brush is recommended for brushing dry hair. This brush will help distribute the natural oils from your scalp evenly to the strands and could even to stimulate the scalp. This brush is made with natural bristles, so it will not penetrate deep into your hair, and will not cause breakage.
Both the wide toothed comb and the natural boar bristle brush are must-have products for healthy hair.
Learn more about these brushes by reading the blog of natural beauty enthusiast Alex Raye
If your hair is already thinning and damaged by over-brushing our line of Keranique products are here to help you!