About The Keranique®
Regrowth System
What's In Your Keranique Kit
The Keranique Hair Regrowth System is a four piece kit that marries both the science of a clinically proven hair regrowth treatment with true premium hair care for thicker, fuller, healthier, more manageable and instantly beautiful hair without expensive surgery or painful procedures.

Keranique®
Shampoo & Conditioner:
Hair that is thinning, prone to breakage and split ends needs a shampoo and conditioner that is formulated to fight those conditions. The Follicle Strengthening Volumizing Shampoo and Follicle Strengthening Volumizing Conditioner gently reinvigorate the scalp, penetrate every strand to thicken, strengthen and help repair the hair shaft while reducing frizz, breakage, mending split ends and restoring shine.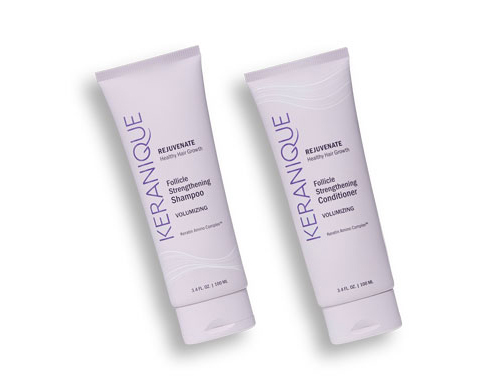 Keranique®
HAIR REGROWTH TREATMENT:
Specifically designed to work with a woman's body chemistry, the Keranique Regrowth Treatment contains the only FDA approved, clinically proven non prescription ingredient to regrow hair and revitalize hair follicles. It's so easy to use with the new patented Easy Precision Sprayer, designed to target the regrowth treatment precisely in thinning areas.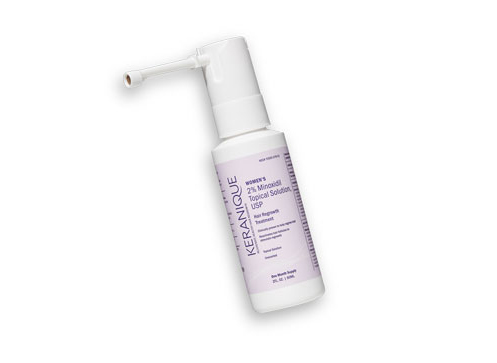 Keranique®
Lift & Repair Treatment Spray:
A combination treatment and styling product that adds lift to your hair while protecting it. This multi-benefit heat activated spray protects against damage from styling tools and environmental factors. It infuses hair with the proprietary Keratin Amino Complex, helping to repair damage, restore shine and create touchable volume with 24 hour frizz control while mending 96% of split ends by sealing the hair shaft.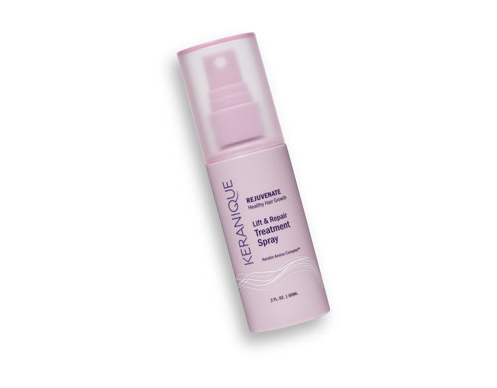 "The sooner women act to address their hair loss, the more likely they are to be able to restore and regrow their hair.

The Keranique System marries both the science that helps women regrow their hair with clinically proven ingredients with the beauty that makes their hair look thicker and fuller."
-Dr. Batra, M.Sc., M.P.H, M.D.