Paula F., Actual Keranique® User
Grow Thicker, Longer, Stronger, Healthier
Hair!
Whether you're losing hair from age,
postpartum hormones or stress... start
feeling beautiful & confident again!
REPAIR the signs of hair loss & thinning
INCREASE hair density, strength & shine
RESTORE fuller, vibrant, healthier hair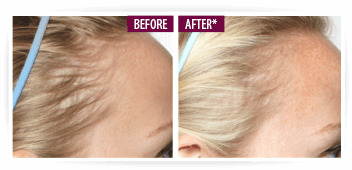 "It makes me feel more confident. It feels great" - Paula†

120-DAY HAIR GROWTH MONEY-BACK GUARANTEE
Keranique® is guaranteed to fight the multiple causes of thinning &
hair loss and grow back your hair.... or we'll refund the full product price.
SPECIAL LOWEST PRICE, TODAY
ONLY $49.95 + FREE SHIPPING
PLUS GET 2 BONUS STYLING GIFTS
Join over 1,000,000 women who have trusted
Keranique®, the Hair Growth Experts!
"My hair is getting fuller
and thickerӠ
Actual Keranique® User
"It has been great.
People see a differenceӠ
Actual Keranique® User
"Just started using it and
noticed my hair is thickerӠ
Actual Keranique® User
"This product really works.
I love it.Ӡ
Actual Keranique® User
The Minoxidil-Free Treatment to Fight Signs Of Hair Loss!
Keranique® was created exclusively for women and is a recommended treatment by leading hair loss experts to
support overall thicker, fuller, longer hair.
Are you finding more hairs in the shower,
pillow or comb?
According to the American Academy of Dermatology, this condition is referred to as excessive hair shedding. This could be due to natural hormone changes, your age, or even effects of postpartum hormones caused by falling estrogen levels. If you just had a baby, it's normal for your hair to start to thin out after pregnancy.
Keranique addresses the root cause of your issues by helping stimulate and target hair follicles with cutting-edge ingredients, so you can restore your hair, making it visibly thicker, fuller, healthier, shinier and stronger again!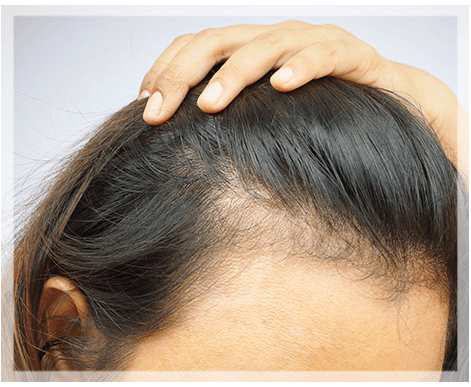 Keranique works for all women of all ages, from new mothers to grandmothers.

Are you one of the millions of new mothers stressed and worried about postpartum hair loss & thinning?
Keranique® offers a pH balanced, gentle volumizing shampoo and light weight conditioner, which works great for postpartum shedding. The Follicle Boosting Serum promotes hair growth and contains Keranique's patented Keratin Amino Complex, designed to strengthen each strand of hair while reducing thinning and breakage.
Moms, you have enough important things to worry about, your hair doesn't need to be one of them. Keranique® will help get back the hair you used to have.

The Keranique Hair Loss Treatment and Volumizing System is the perfect solution to reverse signs of postpartum hair loss; however, if you are pregnant or are currently breastfeeding your baby, it is always good practice to discuss any new treatment with your doctor.
See Ingredients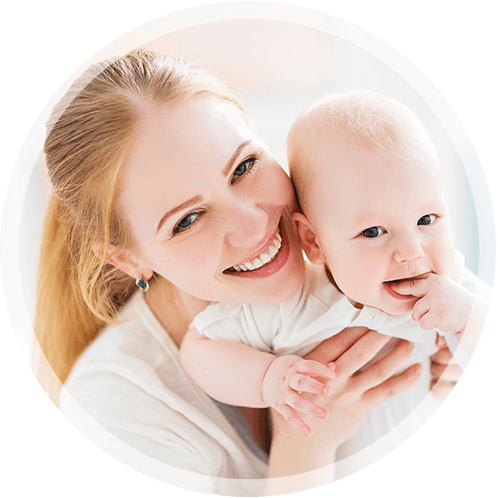 Get Back Your Confidence with Longer,
Stronger, Thicker Hair.
The "Smart Choice" For Real Women To Grow Natural Hair!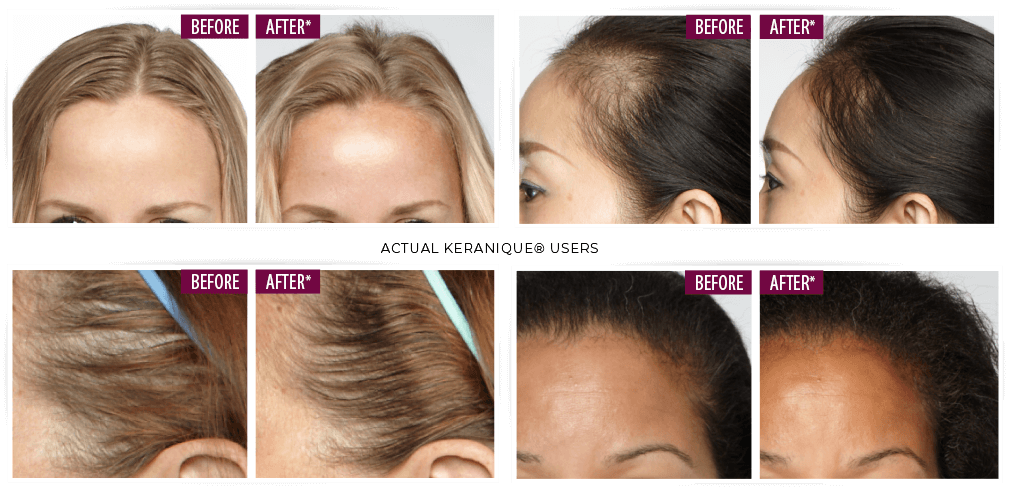 Finally strengthen, fortify and thicken each and every hair shaft for the
beautiful, full head of hair all women deserve and desire.
Keranique® Hair Loss Treatment & Volumizing System Real Results!
Actual users of Keranique Agree
Keranique worked quickly to
give their hair more volume
Keranique made their hair
look thicker & less limp
Keranique made them feel
more confident about their hair
HOW IT WORKS:
The Hair Growth System Scientifically Designed for Women!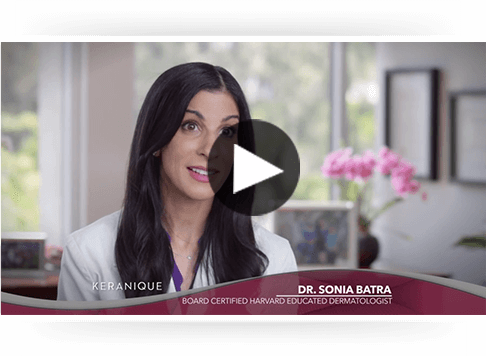 Specially targeted to a woman's biochemistry, the Keranique® System contains a special combination of ingredients formulated to help maintain follicle stem cell function to optimize the hair growth cycle and specifically designed to treat female hair thinning and hair loss.
Keranique® is designed exclusively for women's unique hair needs, addressing hair loss with the Keranique® Follicle Boosting Serum, while strengthening and volumizing hair that is thinning, damaged and prone to breakage.
Click Here to Start Fighting Hair Loss with Keranique!
"As you age, your hair is robbed of nutrients and the
follicle shrinks causing weak and fine hair which
eventually falls out. The good news is that your hair
can be revitalized if you address the issue now."


View Ingredients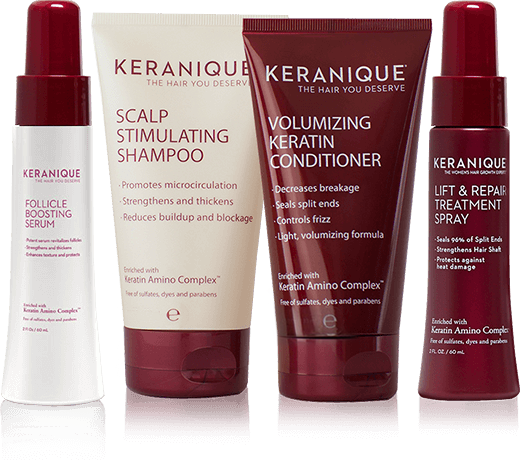 Longer, Fuller, Stronger, Younger Looking Hair!
"If you are experiencing hair loss... now is the time to do something about it!" - Dr. Sonia Batra

Prevents Hair Fall
Delivers anti-breakage benefits by
penetrating the hair fiber to fortify
hair from within.

Increases Volume
Improves hair growth and reduces
breakage for increase in volume and
thickness.

Strengthens Root
Stimulates the scalp to improve
strength of roots and hair strands,
preventing damage.

Just use as directed, that's all you need to do!
HOW TO USE:
3 Simple Steps to Grow Thicker, Fuller
Hair & Fight Signs of Hair Loss.
STEP 1 - CLEANSE & Condition
Scalp Stimulating Shampoo
Strengthens & thickens, reduces buildup, protects from
shedding, and promotes microcirculation.
Volumizing Keratin Conditioner
Visibly thickens & volumizes thinning hair with body, bounce and shine.
STEP 2 - REVITALIZE & GROW
Follicle Boosting Serum
Keranique's Follicle Boosting Serum is enriched with
cutting edge ingredients to help revitalize follicle stem
cells for maximum hair growth.
STEP 3 - REJUVENATE
Lift & Repair Treatment Spray
Instantly provides volume, fullness and shine. Helps repair
split ends & protect against breakage and damage.
Finally you can grow, strengthen, nourish and
thicken every hair shaft for the hair you desire.
Try The Keranique® System and Save Over $65!


Plus Get Our Extended 120-Day Money Back Guarantee

Never run out: After 30 days, a 3 month supply will be sent every 90 days
with same $49.95 discounted recurring monthly payments unless canceled

Customize or cancel any time: For questions, returns,
or to cancel, contact Customer Service


Grow Thicker, Longer,
Stronger, Healthier Hair
with Keranique®
Scientifically Designed for All Women!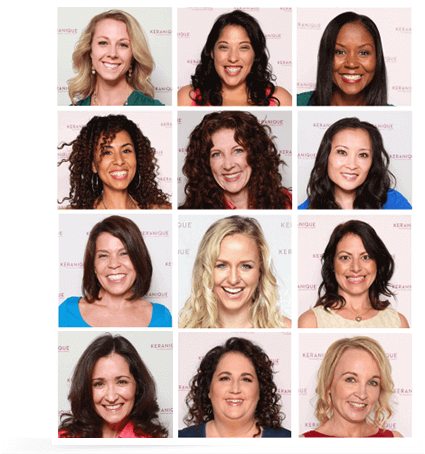 Real Women, Real Results, Actual Keranique® Users
If you're losing hair from age, postpartum hormones, or stress... join over 1,000,000 women who have trusted Keranique®

GUARANTEED HAIR GROWTH
OR YOUR MONEY BACK!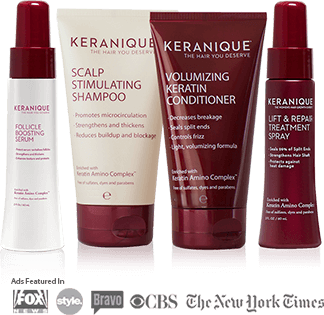 Estimated Ship Date: January 17th, 2015