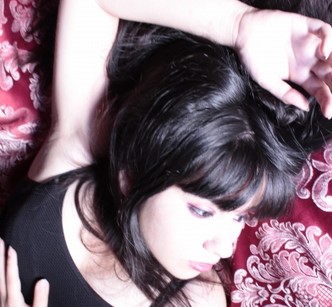 A well-groomed set of bangs can be a hairstyle in themselves, but they involve work to maintain and the layers should be tailored to flatter your face shape.
Here's a picture of life with bangs:
1) They grow fast
2) You can trim them yourself
3) Professionals trim them better
4) You need to train them to lie flat
5) Be prepared to wash them often
6) Keep the bobby pins handy for when they get in the way
Consider the right bangs depending on the shape of your face:
Heart-Shaped Face
While your immediate reaction might be to downplay your chin, instead go for a more graphic bang to complement your shape.
Long or Oval Face
Oval face shapes can get away with a variety of looks, but the airy, below-the-brow style proves to be the most sensual. This style calls attention to your cheekbones, and if your shape is on the longer side, the wisps can actually help widen the face.
Round Face
The right set of bangs—namely a choppy, above-the-brow version—will give round faces added structure. A short bang will bring attention on the eyes.
Square Face
Square shapes are also flattered by a shorter fringe. If you want a more severe look, instead of angling your bangs from the middle and getting longer, you can do the opposite and have them shorter on the sides going inwards.
To learn more, visit Keranique, on Amazon.